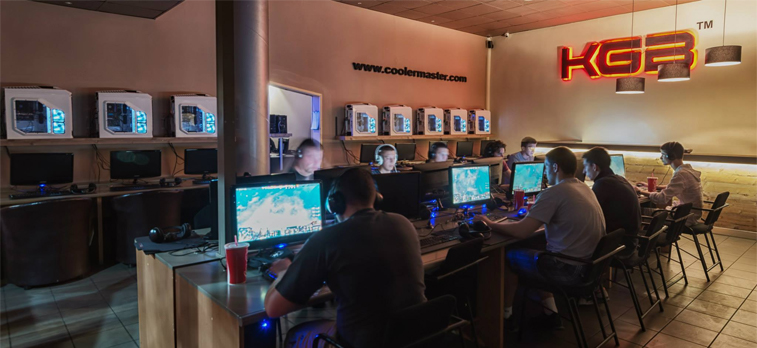 GAME ROOM
KGB.e-sports was founded on March 27, 2003. We started with 30 computers in an area of 80m2 to have today 135 computers, 12 Sony PlayStation III consoles and 550m2 of office space. Within the Gaming Center we have a cafe bar where you can drink your favorite soft drinks and hot drinks, as well as various sweet and savory snacks in a pleasant ambience at very affordable prices. In addition to the latest games and the best computers of the latest generation in our offer, you can also use your device to use free wireless in the cafe. We offer high quality and stable optical internet (50/50) which meets the most demanding users.Godinama smo u samom vrhu gaminga kako na balkanu tako i u evropskim krugovima.
Our motto for years adorned the name KGB e-sports is "Live in your world, play in ours" and stick to it consistently ensuring to internet users and professional e-sports players most perfect conditions for them to enjoy the very best performance.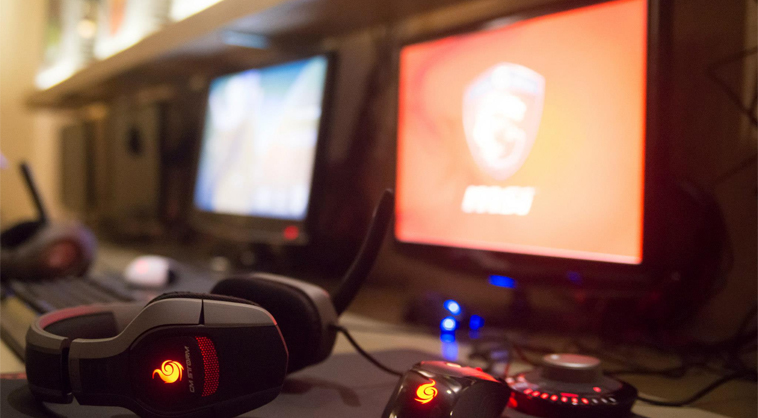 GEAR & GAMES
Each of our configurations is carefully selected by the professional admin team of  kgb e-sports, and we consider it a business secret, however cooperation with some of the most important names of the gaming and hardware industry is widely known, and therefore we can give you guidelines in this regard.
For many years now, Cooler Master has equipped KGB computers with the highest quality power supplies and cabinets for perfectly stable operation and optimum temperature of computers that are in working condition 24/7.
The internal hardware is enriched with 60/40 Intel / AMD processors on MSI and ASUS motherboards, while for the RAM memory we always decide to go for Kingston HyperX because of the performance.
Mouse and keyboard are from the CM Storm and Logitech combined program.
Monitors Samsung 22 "2 ms in the complete center, while for those with a little higher requirements we have Samsung RZ 22" 120Hz monitors.
Internet as an important part of our activities must always be the best possible, and precisely for this reason we have made collaboration with the internet service provider Orion Telekom, which gives us the internet speed of up to 100/100 Mbit.
We regularly monitor the market regarding the games themselves and in our offer we always try to have the latest titles from the world offer.
Multiplayer online battle arena, Massively multiplayer online role-playing game, First-person shooter, Real-time strategy, Simulations, Sports, Racing, Casual, Social. You can find all these genres on our computers and enjoy them. We are constantly in the race for the most prestigious place for the quality of computers, offering games and the best internet. So be sure that every time you visit us, something new is awaiting you.
LOCATION
ADDRESS
KGB.eSports
11000 Belgrade, Serbia,
St. Ruzveltova 1,
Shopping Center "Metro"LANDLINES: (381) 11 3370 520
LANDLINES: (381) 11 3370 924OFFICE:
office@kgb-hq.com
CONTACT:
info@kgb-hq.com
TECHNICAL:
support@kgb-hq.com